Back Bar Coolers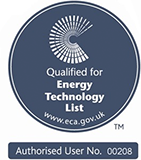 The Carbon Trust rates Rhino back bar coolers No1 for energy efficiency
Many models are ETL listed.
For Lowest Initial Purchase Price: Select from the GreenSense Models
For Maximum Energy Efficiency: Select from GreenSense Plus models
Try our energy cost calculator to compare the savings against other Energy Technology List brands. Annual running cost extrapolated assuming 15 pence per unit. Data May 2015.
Energy Cost Calculator